Youth During COVID-19 by BMPD Students and Sojung Bahng
This VR short is a collection of autobiographical stories about the COVID-19 pandemic from Carleton University's undergraduate students in Canada. Director Sojung Bahng collaboratively created a VR short with eight students based on their experiences and feelings during the pandemic. All eight expressed their pandemic experiences in creatively different ways and provided the narration in their own voices. They represented how their daily lives during the pandemic became repetitive, lonely, inescapable, confined or surreal.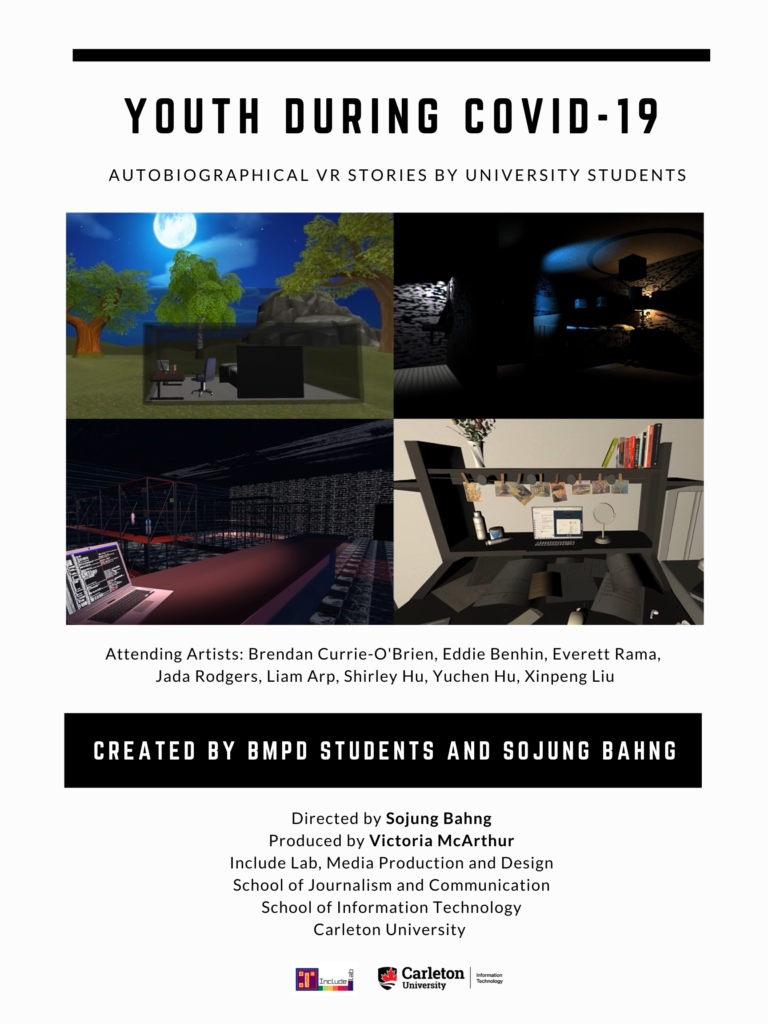 This practice-based research examines opportunities for using virtual reality (VR) as an autobiographical storytelling tool for students during the COVID-19 pandemic. Collaborating remotely with eight university undergraduate students in Canada, we created eight individual 3D nonfiction VR pieces that express the students' own pandemic experiences. Through a collaborative design process, our findings highlight how VR was used as a meaningful device for telling students' autobiographical stories about the COVID-19 pandemic: delivering the storyteller's own feelings, creating a sense of confinement and disconnection, showing environmental details, and expressing inner worlds.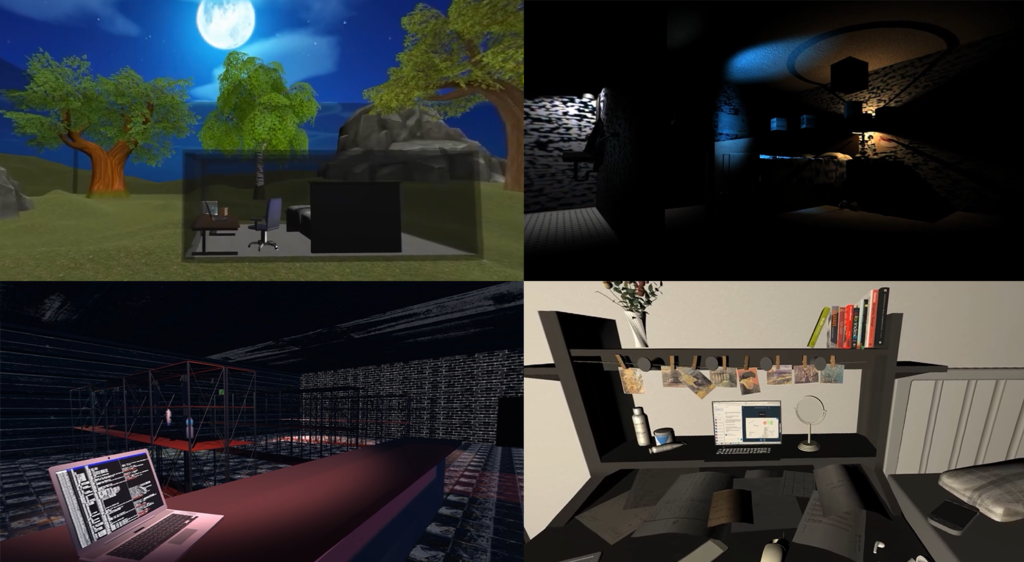 The VR short features stories by Brendan Currie-O'Brien, Eddie Benhin, Everett Rama, Jada Rodgers, Liam Arp, Shirley Hu, Yuchen Hu, and Xinpeng Liu. The film began as a class project for ITEC 3100: Immersive Storytelling – a required course in the third year of the Media Production and Design program at Carleton University. This project was directed by Sojung Bahng and produced by Victoria McArthur at Include Lab.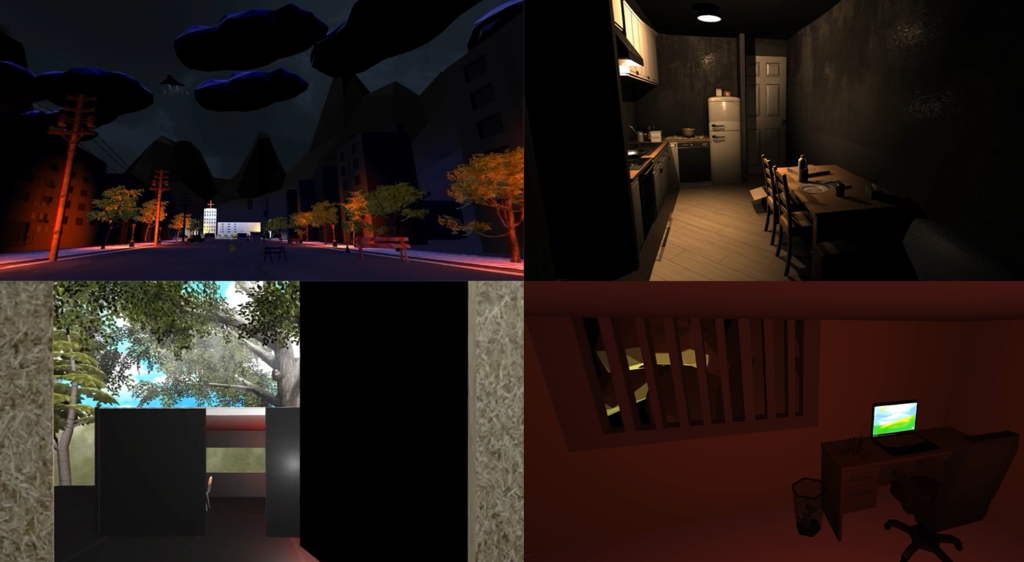 The work was selected for the 2022 Palm Springs International Film Festival and the 2021 Festival of International Virtual & Augmented Reality Stories in West Hollywood.