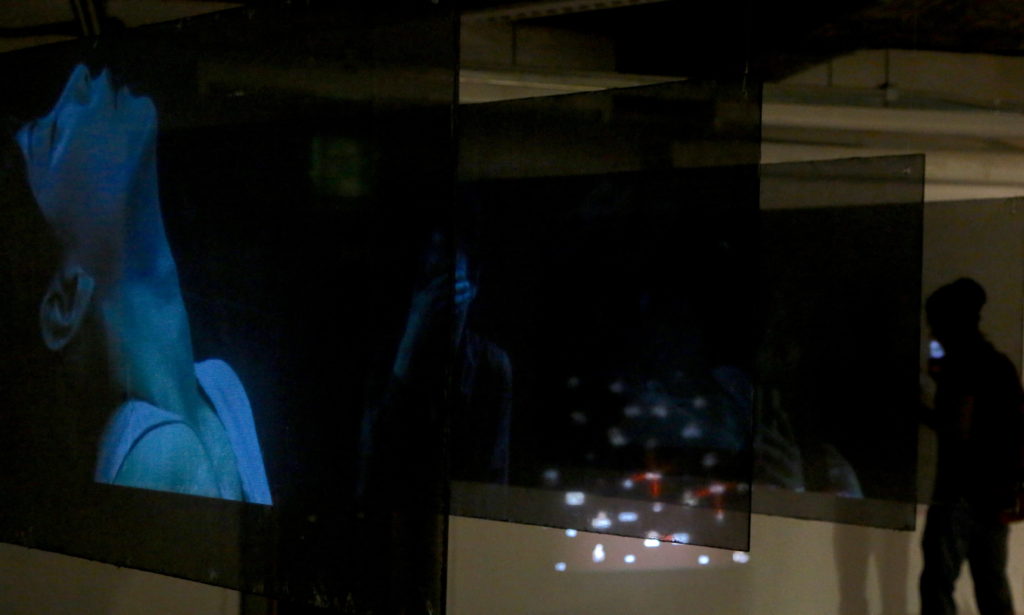 Sojung Bahng, Differential of Memory, Generative Interactive Cinema, 2015-2016
Differential of Memory interprets an individual as a set of memories. A set of memories forms unfixed and unlimited connections with that of another person's. In this artwork, the chaotic process of forming various layers in a relationship is examined by using multi-channel video projections, light, and a visualization of the system network model.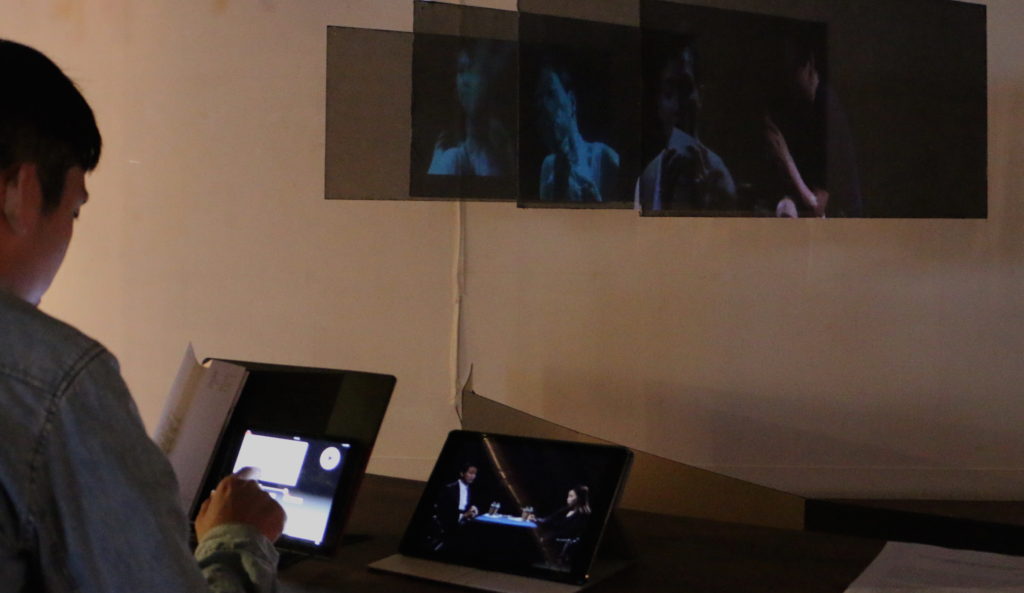 Seoul Art Space Seogyo, Seoul, Korea, September 2015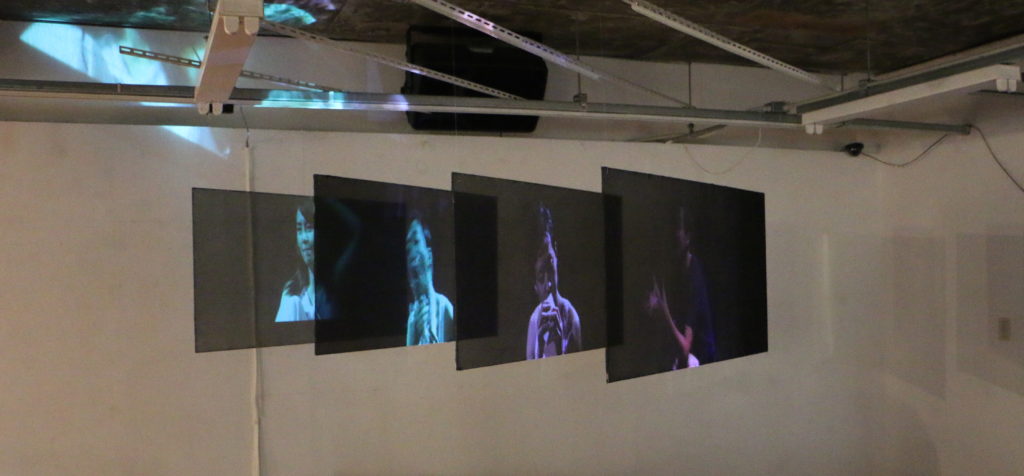 Multi-layered Screen: Doowon Yoo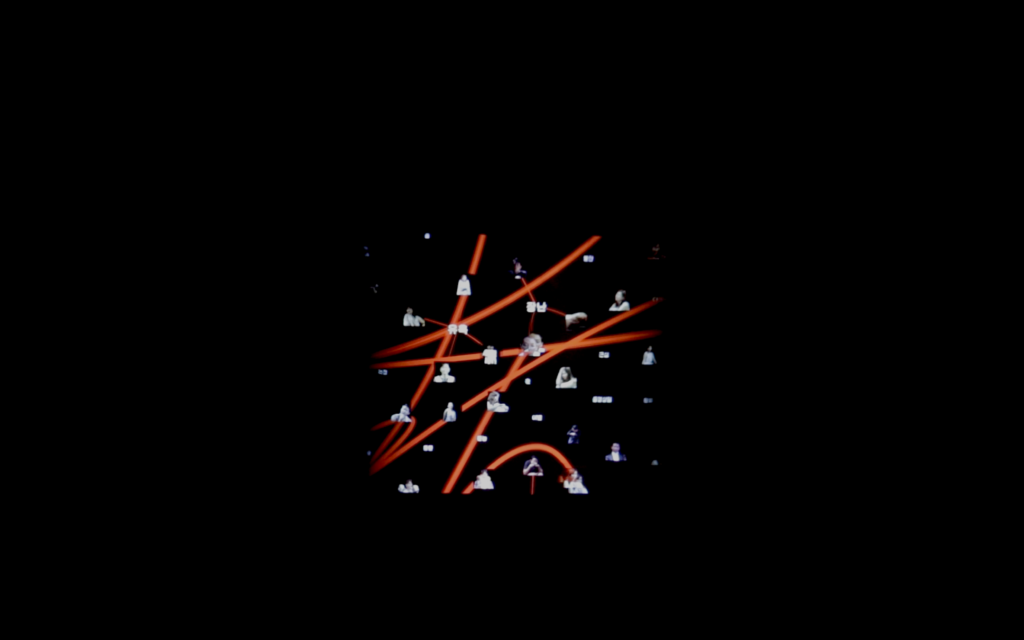 Generative System, Network Visualization: Patrick Hutchings 
The montage displayed on the screens is generated by a dynamic network model, which utilizes user-defined tags on clips that are stored in a digital library and a tag timeline that can be edited with a simple touch interface. Each montage follows the general flow of the timeline but has underlying stochastic processes that produce new sequences each time a montage is generated. The connections between the tags, clips and timeline are visualized in real-time with a force-directed graph layout that moves nodes to their most comfortable viewing position.
Lighting Designer: Joonghee Soh
The affective light captures an elated moment by connecting the heartbeat or ambient illumination into an abstract shape of a brain.  It recognizes the heartbeats of a human and generates a lighting pattern according to the detected beating. The light also blinks at a low speed when the ambient light is bright, while it blinks at a high speed when the ambient light is dark. This light represents co-affecting variables with unfixed interactions in a brain, which may be analogous to the process of affective memory.
Acting: Hokyong Im, Joowon Han
Cinematographer: Wonseok Choi
Lighting Director: Hyenho Choi
Assistant Director: Minah Og
Line Producer: Hobin Kim, Seokpyo Hong